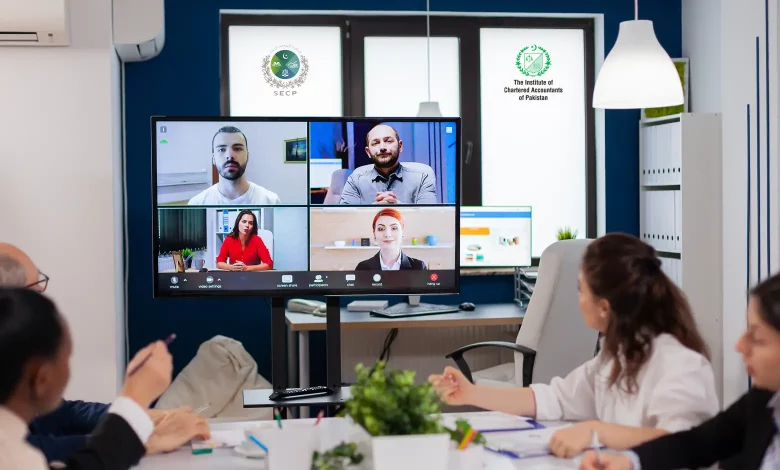 ISLAMABAD: The Securities and Exchange Commission of Pakistan (SECP) organized an awareness and capacity building webinar on Sustainability Disclosures and Reporting in partnership with the Institute of Chartered Accountants of Pakistan (ICAP).
Officers from SECP, the Central Depository Company (CDC), and the Pakistan Stock Exchange (PSX) were among those present.
In her opening remarks, Ms. Musarat Jabeen, Executive Director, stated that SECP has been closely following international developments on sustainability disclosures and appreciated ICAP's role as a partner in enhancing capacity in the framework of International Sustainability Standards Board (ISSB) standards. She underlined SECP's commitment to facilitating equitable economic growth and emphasized the need of stakeholder participation for advocacy and capacity building initiatives.
The webinar was conducted by Sohail Malik, Senior Director ICAP, who detailed sustainability disclosures in accordance with ISSB guidelines, followed by a question-and-answer session with attendees.
In his closing remarks, Farrukh Rehman, Council Member (ICAP), thanked SECP for its continuous engagement with key stakeholders and emphasized ICAP's role in engaging professionals and industry leaders for capacity building in the framework of ISSB standards. He also emphasized the fundamental problems in data gathering and analysis for sustainability reporting, as well as the significance of independent assurance of corporate sustainability reports.
The webinar is part of a series of seminars scheduled for key stakeholders in the ESG ecosystem to increase their competence and awareness of sustainability reporting standards.